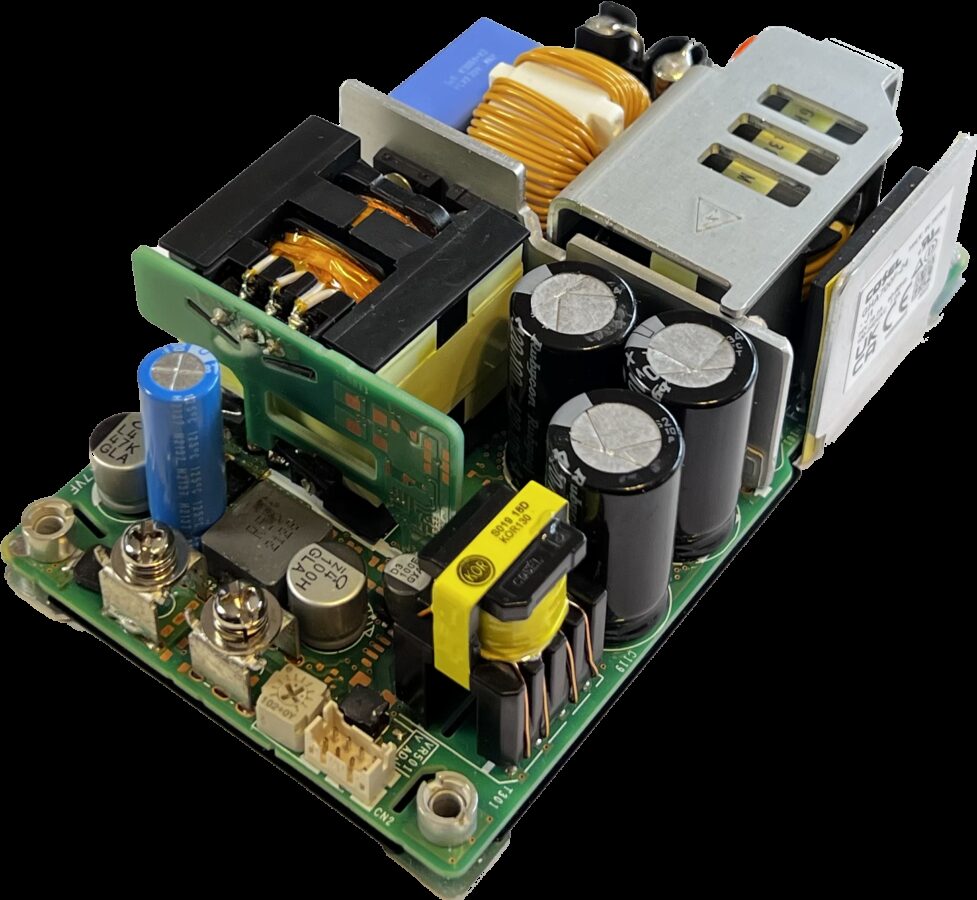 Features
High-density 700W
BF-rated: output-FG = 1xMOPP, input-output = 2xMOPP
Quiet operation: fanless conduction cooling
Compact: 3" x 5" standard footprint; <1U high
Low leakage: 200µA; BF-type touch current 100µA or less
Low energy consumption: 96% efficiency
ITE and medical safety approvals
5-YEAR WARRANTY!
In summer 2023 COSEL announced the introduction of its new open-frame, high power density, 700W, 3 x 5-inch power supply, optimized for efficient cooling for use in demanding medical and industrial applications.
Based on the robust platform with optimized thermal conduction, the GHA700F delivers 700W within a 3"x5" industry footprint. The GHA700F is designed in accordance with safety standard IEC 60601-1, making it suitable for Body Floating medical applications.
The GHA700F is available in four output voltages, 24, 30, 48 and 56VDC and has a universal input voltage of 85 to 264VAC. GHA700F boasts an excellent efficiency figure of up to 96%.