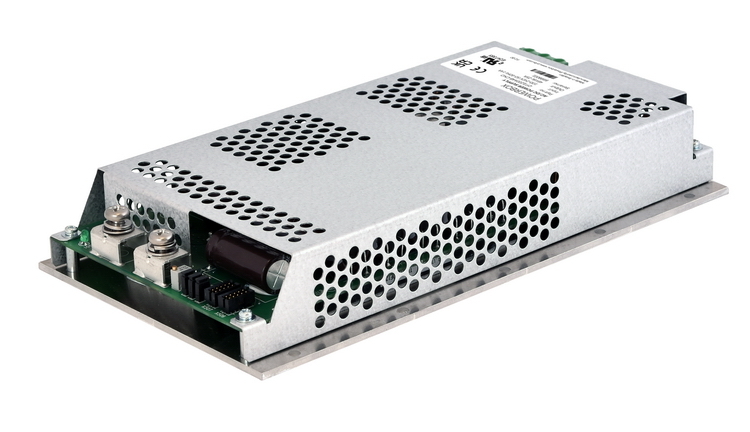 1200W Single Output AC/DC Switch mode power supply with conductive cooling for industrial applications
Optimized for conduction cooling, the OFI1200A delivers high performance levels across a baseplate temperature range of -40 to +95 degrees C without the use of a fan.
Ruggedized construction makes it ideal for harsh environmental applications.
The power supply operates with a wide universal input range from 85 to 305VAC with power factor correction (PFC). Covering a large range of applications, its output voltage and current can be adjusted from near zero to the maximum allowed for each model.
The OFI1200A is available in three versions of single output DC voltage, 12V/84A ; 28V/43A and 48V/25A. Using a high efficiency topology, the typical efficiency for the 48V output unit at 230VAC input is an excellent 92%.
Powerbox is a Cosel Group company.
Go to product page (Powerbox website)