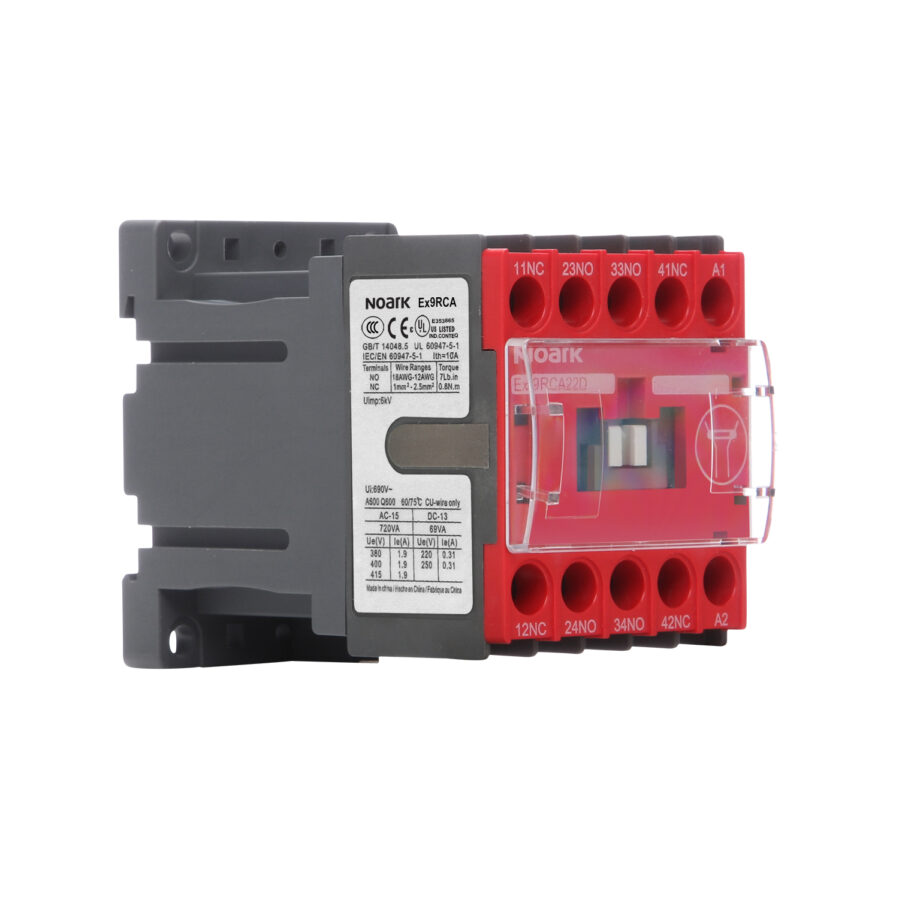 NOARK Electric Ex9RCA Series Safety Control Relays
The NOARK Electric Ex9RCA Safety Control Relay is designed to provide fail-safe performance for safety function applications. It features mechanically linked contacts for use on safety feedback circuits with up to 8 contacts.
When installed the normally closed contact is force guided with the normally open contacts making the Ex9RCA ideal for SRP/CS (SRP/CS is the term given by ISO short for safety-related part of a control system, meaning part of a control system that responds to safety-related input signals and generates safety-related output signals).
Force guided/mechanically linked contacts as per IEC/UL60947-5-1 Annex L
Mechanically linked contacts symbol prominently displayed on red front cover
Fixed transparent anti-dust cover allows easy identification of device action and prevents manual operation
4-pole models available with AC or DC operating coils
8-pole models available DC only
Easily mounts on DIN 35mm or panel
5 year limited warranty