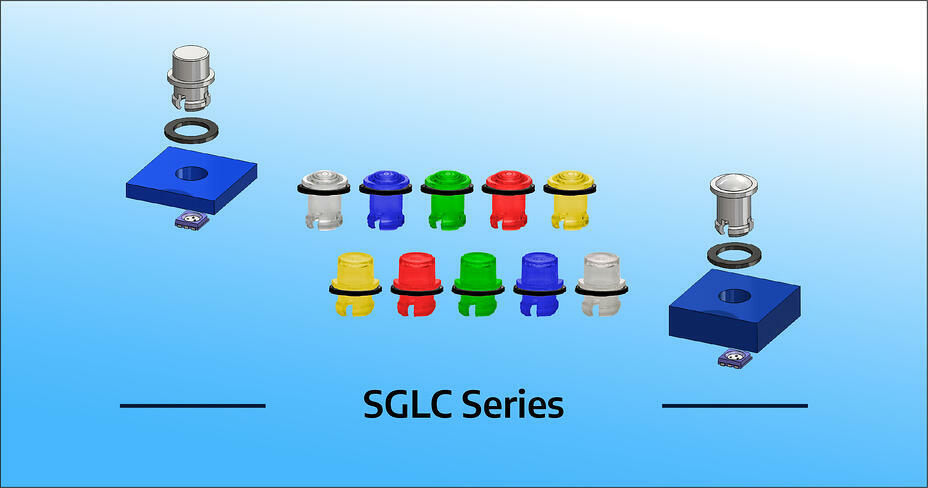 Delivering Protection for Critical LED Indicators
Introducing Bivar's IP68 Rated Sealing Gasket Lens Cap designed to provide ingress protection to LED status indication for applications exposed to harsh environments.

Paired Sealing Gasket Lens Caps directly with Bivar's comprehensive selection of LEDs or with Bivar's Rigid and Flexible Light Pipes for reinforced durability.
IP68 Rated Protection Extends Light Pipes
and LEDs to New Rugged Applications
SGLC IP68 rated panel press-fit lens caps provide highly visible LED Status Indication with easy front mount installation. Lens cap and black IP rated Sealing Gasket fit into a .265 in. (6.7mm) round panel cutout and press securely into position with lens tab retention. SGLC lens caps are available in a 7.1mm lens diameter with two panel thickness dimensions:
.118 in. (2.56mm) and .250 in. (6.35mm)

More Selections for Your Next Design:
There are low-profile dome and flat highly visible wide viewing angle Fresnel lens style options. Each lens available in clear, or tinted blue, green, red, yellow.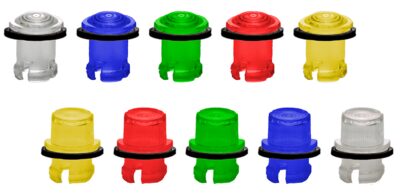 Industries / Application
Healthcare/Medical: Home Healthcare Devices, Medical Facility Patient Monitoring, Pharmaceutical Storage
Automation/Transportation: Battery Charging Equipment, Onboard System Control Panels, Camera Systems
Renewable Energy: Solar Panel Control Systems, Hydro-Energy Equipment, Geothermal Equipment
Communications: Data Center Rackmount Systems, Edge Computing Monitoring Systems, Cloud Computing
Industrial Automation: Data Center Rackmount Systems, Edge Computing Monitoring Systems, Cloud Computing
Product Details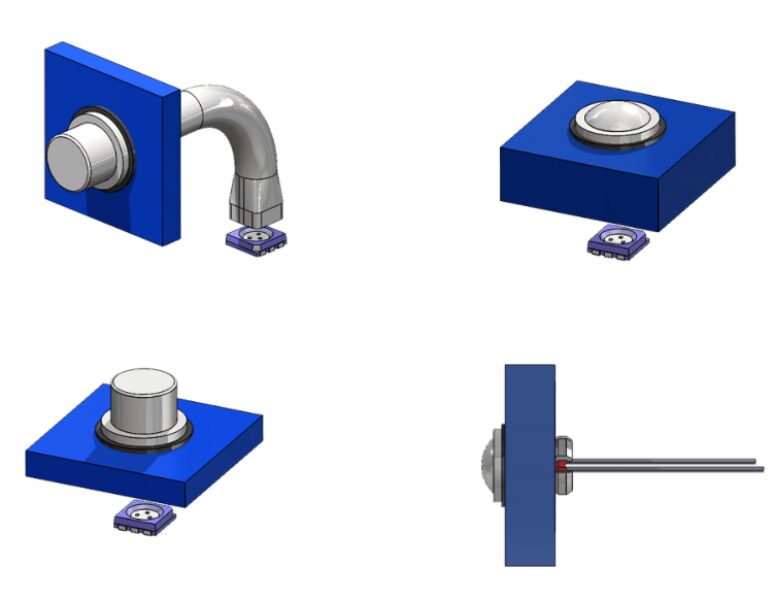 See RHD Series Products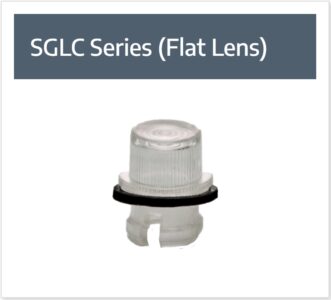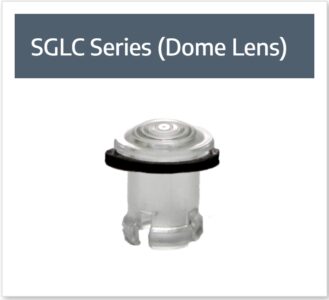 Source: New Sealing Gasket Lens Cap